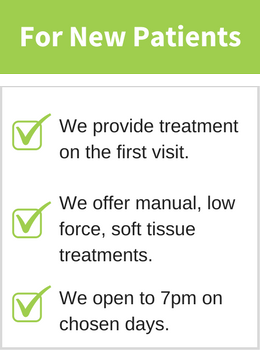 What Is Chiropractic Treatment?
Our North Lakes Chiropractic doctors are trained to diagnose and treat disorders of the muscles and joints, known collectively as your musculoskeletal system.
Chiropractors are trained to deliver a range of tailored treatments suitable for conditions including:
Neck pain
Stiffness
Irritability
Back pain
Tension
Sciatica
Headaches
Posture
Muscle strain and
Joint sprains.
The treatment offered at North Lakes Chiropractic is safe for people of all ages. Entire families frequent our North Lakes Chiropractic office to optimise spinal mobility, improve postural alignment and to promote healthy spinal function.
Our Chiropractic team encourage all our patients to live happy, fulfilled and energetic lives by optimising health through structural changes and supportive treatment programs.
Our North Lakes Chiropractors regularly provide Chiropractic treatment to elite sporting people and sporting teams.
Contact us today to see for yourself what Chiropractic care can do for you.
Address: 109/53 Endeavour Boulevard, North Lakes
Phone: (07) 3482 4461
Fax: (07) 3180 8211
Email: northlakeschiro1@gmail.com
North Lakes Chiropractic is ideally positioned to provide chiropractic care for those who live in local areas including Mango Hill, North Brisbane, Kallangur, Redcliffe, Rothwell, Dakabin, Narangba, Petrie, Kurwonbah and Murrumba Downs.