North Lakes Chiropractic, Remedial Massage & Traditional Acupuncture
Open 6 days|
Under 100m from Westfields |Open until 7.30pm (on chosen nights)
Dr Cade Sutherland & the Chiropractors, Remedial Massage Therapists & Traditional Acupuncturist's at North Lakes Chiropractic are experienced in their field! They perform comprehensive & thorough examinations, they offer choices of both manual and low force treatments, and all new patients receive treatment on their first visit.  The Chiropractors & Remedial Massage Therapists at North Lakes Chiropractic are also Medibank Private Preferred Providers.
Are You Suffering From Back Pain, Neck Pain, Sciatica or Overall Discomfort?
For the natural relief of lower back pain, neck pain, sciatica, and overall discomfort look no further than our chiropractic team at North Lakes Chiropractic.
Located at 109/53 Endeavour Boulevard, less than 100metres from Westfield North Lakes, our purpose-built, modern Chiropractic clinic has all the latest facilities you expect from a modern Chiropractic clinic in 2020, along with 3 levels of free onsite customer parking.
We also offer  additional services including Remedial Massage Therapy, Traditional Acupuncture, Sports Therapy and Radial Shock Wave Therapy
We compliment this wonderful location with genuine customer service & care. Our team will provide initial directions on where to locate us, our team will greet you on entry and our Chiropractors will listen to your concerns and provide individualised treatment.
Whether you are suffering from headaches, shoulder pain or nerve pain our North Lakes Chiropractors take great pride in offering comfortable chiropractic consultations and highly individualised treatments.
We do not offer open-plan treatments and we do not offer 5-minute treatments.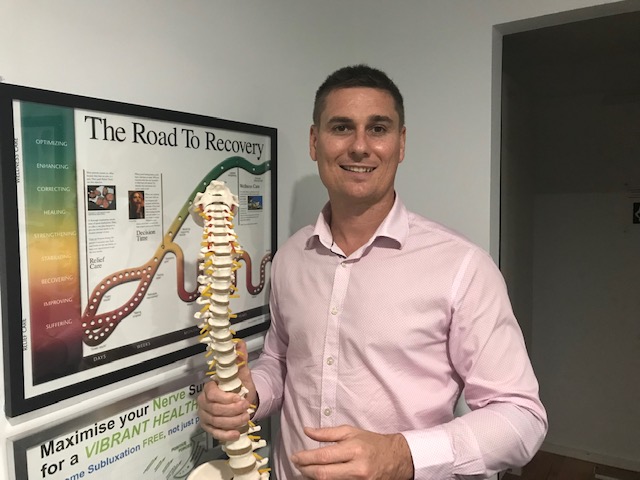 Dr Cade Sutherland is our principle North Lakes Chiropractor and practice owner, boasting over 14 years' international experience in the industry.
Dr Cade provides professional service, relaxing soft tissue therapy prior to each adjustment, and works to ensure that your body is significantly relaxed prior to your chiropractic adjustment.
At North Lake Chiropractic, our team aim to achieve long lasting, highly recommended results through our thorough consultation, assessment, consistent monitoring and maintenance of your improvement, and the most up-to-date information on how to support your postural structure through rehabilitative exercises.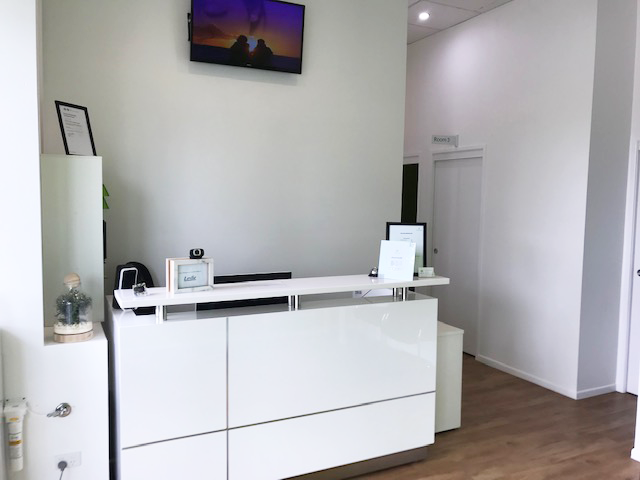 WELCOME TO NORTH LAKES CHIROPRACTIC?
Located within the "North Lakes Central Building"  (corner of Endeavour Boulevard and Lakefield Drive North Lakes), North Lakes Chiropractic is located on the ground floor beside "Gold River Jewellers" and "Moo-Free Free Burgers".  For those coming from Westfields,  North Lakes Chiropractic is under 100 metres along Lakefield Drive and is under 50 metres from the North Lakes Library and across the road from  "The Space North Lakes".
Contact Details
Address: 109 / 53 Endeavour Boulevard, North Lakes.
Phone: (07) 3482 4461
Fax: (07) 3180  8211
Email: northlakeschiro1@gmail.com
North Lakes Chiropractic is ideally positioned to provide chiropractic care for those who live in local areas including Mango Hill, North Brisbane, Kallangur, Redcliffe, Rothwell, Dakabin, Narangba, Petrie, Kurwonbah and Murrumba Downs.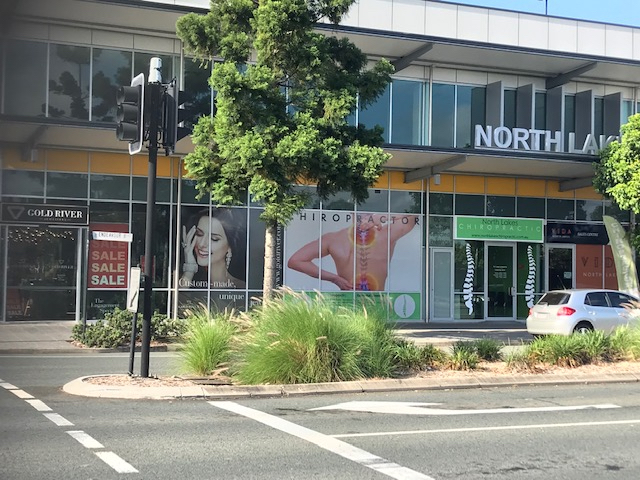 North Lakes Chiropractic benefits from convenient onsite parking, wheelchair access, local GP referral networks and HICAPS health insurance terminals.
We utilise the very latest in postural assessment and digital screening, within a relaxing and friendly environment.  Available 5 days per week, if you are looking for a Chiropractor that takes into account all aspects of your life, give us a call today and feel the difference with North Lakes Chiropractic.
Thinking of scheduling an appointment?
Call us today on (07) 3482 4461.