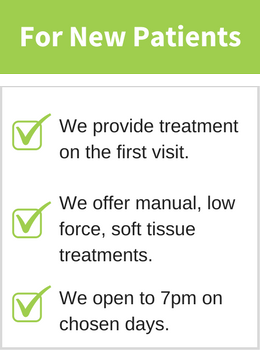 CHIROPRACTIC TECHINQUES | NORTH LAKES CHIROPRACTIC
Our Chiropractors from North Lakes Chiropractic  combines years of tertiary education, over 10 years' clinical experience, and countless hours of continued education for the sole purpose of providing the best service to you, our patient.
Our Mango Hill Chiropractors are trained in a variety of techniques suitable for people of different ages and body types.
People from all ages, whether they are newborn or elderly, may benefit from Chiropractic care at North Lakes Chiropractic.
Those whom prefer manual adjustments (where the patient may hear the "typical clicking and popping" associated with an adjustment), our North Lakes Chiropractors are trained in a variety of manual techniques including:
Gonstead Chiropractic Technique
Diversified Chiropractic Technique
Low Force, Gentle Techniques
For those whom prefer "low force" techniques, our Chiropractors are trained in the following techniques:
Sacro-Occipital Technique (S.O.T)
Neuro-Emotional Technique (N.E.T)
Neuro-Impulse Technique
Activator methods
Terminal Point Therapy (T.P.T)
Active Release Technique (A.R.T)
It is not uncommon for our North Lakes Chiropractors to utilise a combination of the techniques to provide you, our patient, the greatest benefit.