What is Shock Wave Therapy?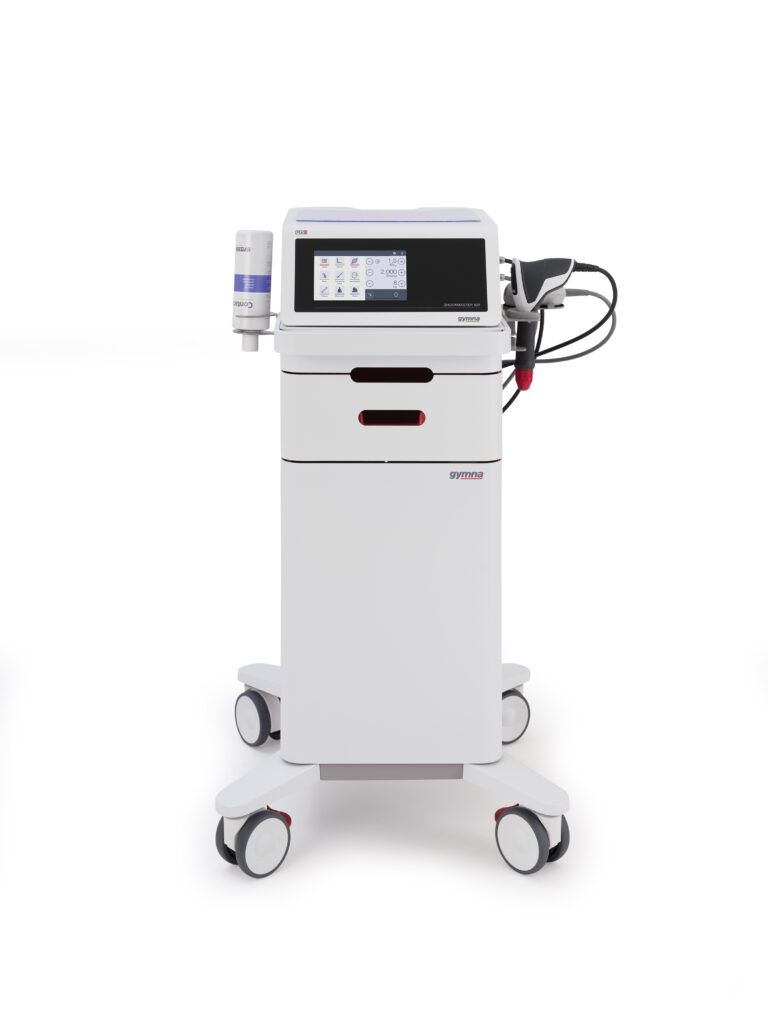 Shockwave therapy is cutting edge technology utilised by many different practitioners such as Sports therapists, orthopedics, physiotherapist, and many more. Its main assets are the restoration of mobility and fast pain relief. It makes an ideal therapy to assist with the recovery of various acute or chronic pain conditions.
How does Shock Wave Therapy work?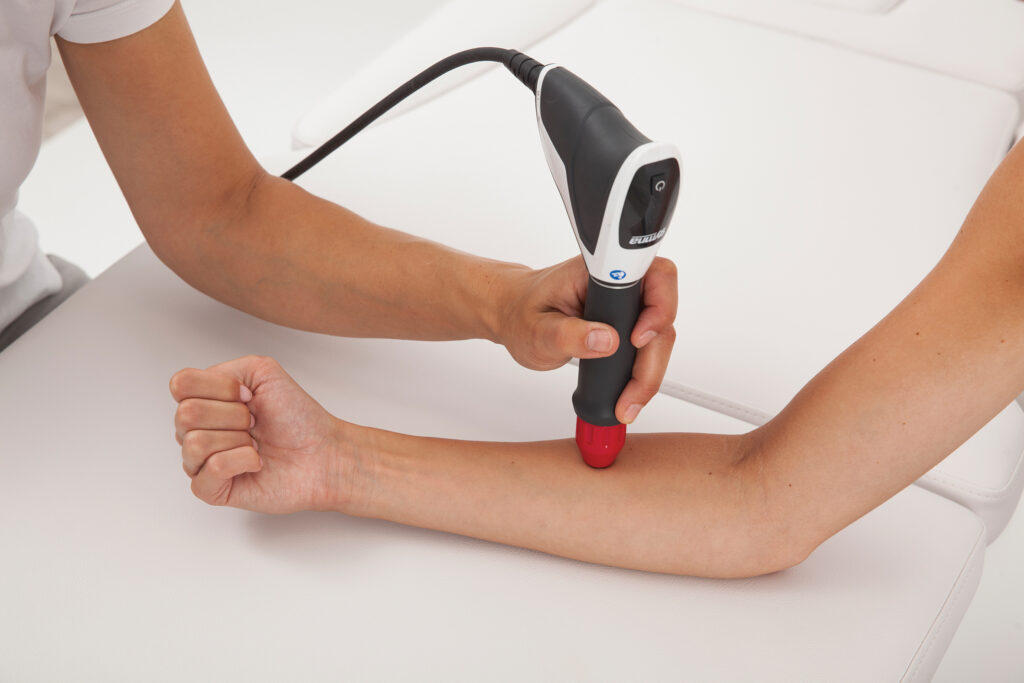 For a comprehensive explanation of the workings of shockwave therapy please visit  https://www.shockwavetherapy.eu/subpage#mechanism-of-action
Who is it performed by and what does a session include?
The Shock Waves Therapy session at North Lakes Chiropractic will be delivered by our Sports Therapist Helen-Marie who had undergone specific training in the use of Shock waves Therapy. For New patients, a longer initial consultation is required to gain a full understanding of your condition, health history and to create a treatment plan (60 mins). Follow on treatments will be 30 mins and will include exercise prescription through the PhysiApp and other specific health advice.
For acute conditions between 2-6 sessions are recommended. For more complex and chronic conditions more treatments may be recommended. Each treatment is delivered between 3-10 days apart for optimal results.
It is recommended that after each treatment you do not do any vigorous exercise for 48 hours. Especially exercise involving the treated region.
Will I feel pain during or after my treatment?
For More Acute conditions there may be slight pain on the sight of injury. Your Practitioner can reduce the Shock Wave Levels at any time during your treatment to ensure your comfort and match your pain levels.
After your treatment, you may experience pain relief straight away. You may also experience slight soreness as the injury sight 2-4 hours after the treatment. This soreness is general and not limiting.
Is a GP ref needed?
A GP referral is NOT needed. At your initial consultation, your practitioner will decide if Shockwaves therapy is suited to your current presentation.
Common conditions treated:
An extensive list of conditions frequently treated with Shockwave therapy can be found at https://www.shockwavetherapy.eu/studies
Tennis elbow
Golfers elbow
Jumpers Knee
Calcific Supraspinatus Tendinitis
Achilles tendonitis
Plantar Fasciitis
Tibial Stress Syndrome
Trochanter pain Syndrome
Thinking of scheduling your shockwave therapy session today? Book now at http://www.northlakeschiropractic.com.au/book-appointment/