North Lakes Chiropractic, Remedial Massage & Traditional Acupuncture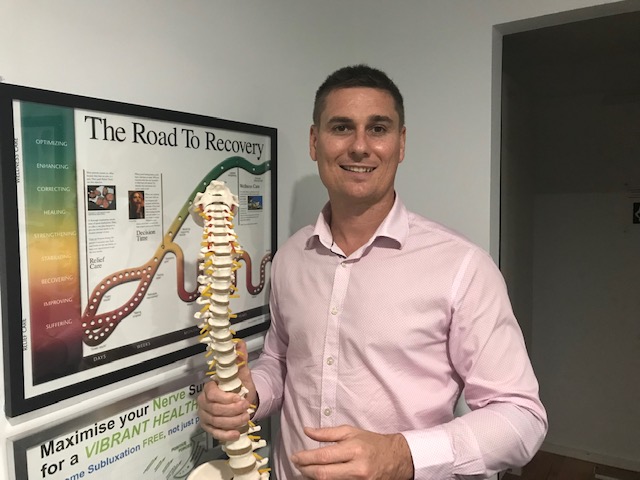 Dr Cade Sutherland( CHIROPRACTOR)
Medibank Private Preferred Provider (CHIROPRACTOR)
My name is Cade Sutherland and I am the owner of North Lakes Chiropractic. Chiropractic has been a deep interest and passion of mine since I was first exposed to it as a child. The immediate benefits I felt from a a spinal adjustment left me knowing that this art was something I wanted to learn and share with others, assisting them to live better, healthier lives.
I graduated from the Macquarie University in 2004 with a Masters in Chiropractic, and was humbled to receive the prestigeous Chiropractic Association Of Australia National Graduate of the Year Award, as well as the Vice Chancellor's Award for Academic Skills and Leadership. Soon after graduating, I traveled to the UK, opening my own practices and treating a range of different conditions and people. After some years in Scotland, I took my knowledge, experience (and my beautiful Scottish wife) back to Australia to continue spreading the benefits of Chiropractic.
The results that I have seen in my career motivate and inspire me to educate anyone that suffers with pain and discomfort about the invaluable assistance that Chiropractic can offer them. Long-term results and resolution is what I am interested in for my patients, and seeing their lives improve due to this holistic approach makes me truly content.
Chiropractic is for everyone, young and old, and I take it upon myself to work with several different techniques to work with your body and your needs, so that you can feel your best. I spend a lot of time creating treatment plans for each and every patient, assisting them with postural exercises and monitoring so that they can strengthen and tone the right muscles to maintain beautiful posture and reduce pain. This means my patients understand causative factors to their pain, which I think is very important in long term pain management.
I am so delighted to be able to offer my skills to you, and I look forward to seeing you at North Lakes Chiropractic.
Dr Angus Southwell (CHIROPRACTOR)- Associate Chiropractor
Medibank Private Preferred Provider (CHIROPRACTOR)
My name is Dr Angus Southwell (Chiropractor) and I am excited to
offer my Chiropractic services to those who attend North Lakes Chiropractic!
My own Chiropractic journey started aged 15,
where my life was turned upside down following a rugby injury.
It was that Chiropractic experience which has motivated and inspired me to educate and inspire others as to the benefits of
chiropractic.
I love providing natural Chiropractic care to those suffering acute or chronic pain and to aid families in getting back to participating fully in the activities they enjoy.
As everyone is different, in order to achieve the best results possible, I use a combination of different techniques ranging from manual adjusting to activator, drop piece &myofascial trigger point
release.
My academic background includes studies as a chiropractor at Central Queensland University (CQU) in Brisbane
with a Bachelor of Science (Chiropractic) and a Master of Clinical Chiropractic.
I love exercising, going to the gym, spending time with family, cooking and meeting new people.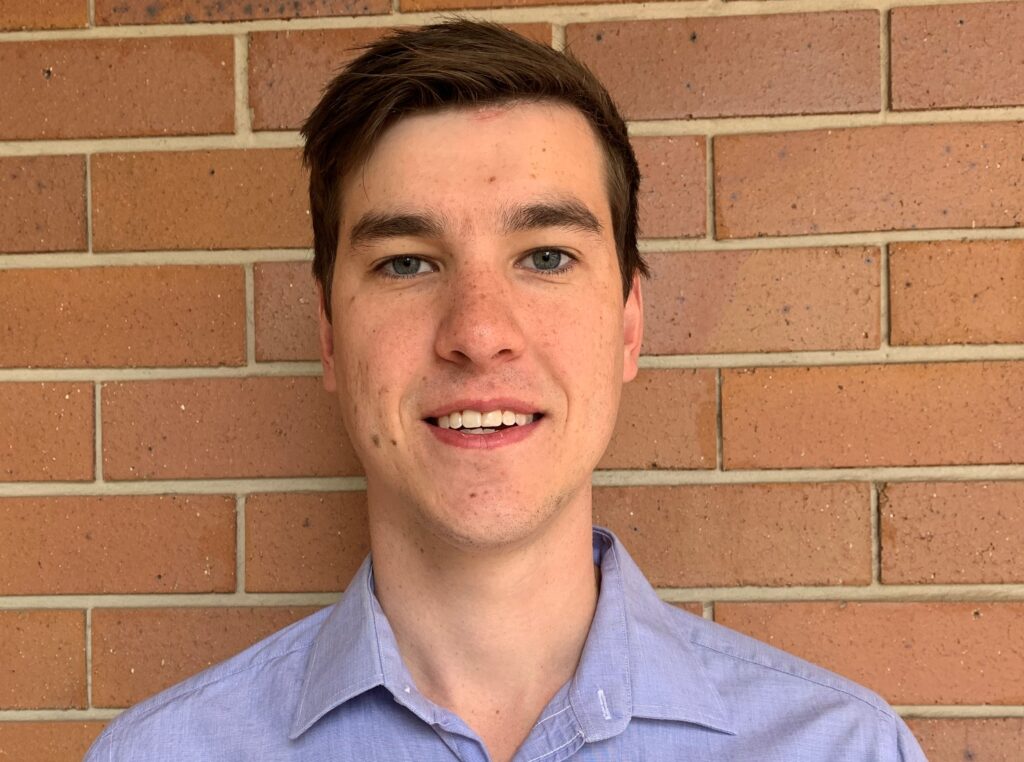 Dr Jacob Keiller (CHIROPRACTOR)- Associate Chiropractor
Medibank Private Preferred Provider (CHIROPRACTOR)
Hi, my name is Dr Jacob Keiller (Chiropractor). I feel privileged to be a Chiropractor and to offer my services to the community of Moreton Bay region and North Lakes.
I completed my chiropractic studies in Melbourne at Royal Melbourne Institute of Technology (RMIT) with a Bachelor of Health Science and a Bachelor of Applied Science (Chiropractic).
I grew up in Adelaide, before relocating to Melbourne to complete my university studies. Growing up, I was always surrounded by sport and played Aussie Rules, basketball and I also competed in rowing. I have always been surrounded by chiropractic, with both my father and Grandmother being chiropractors themselves!
In practice, I enjoy tailoring my treatments to the patients' needs, using a variety of chiropractic techniques including manual adjusting, drop piece adjusting, biomechanical blocks, activator and soft tissue release therapy.
I pride myself on his holistic approach, treating any area of the body, however I have taken a keen interest in treating individuals with headaches, lower back pain, neck pain and issues relating to desk posture.
I am a member of the Australian Chiropractors Association (ACA) and I am always keeping up to date with the latest chiropractic and health science research.
Christine Davies
Medibank Private Members Choice- Remedial Massage Therapist
Hi I am Christine a remedial massage therapist here at Northlakes Chiropractic. I have been a massage therapist for about 5 years now and absolutely love my job. My journey started in 2014 when I was working in a supermarket and had constant back pain, I was exploring different therapies to try and get some relief. I just loved the effect of massage so much that I wanted to learn more and help other people. I started out studying the diploma of traditional Chinese remedial massage at the Institute of Applied Science, graduating in 2016. I started up my own business and was enjoying working but felt that I needed to learn more so in 2018 I went on to do the diploma of remedial massage at Q Academy, graduating in 2019. I am so glad I did it because I grew as a therapist so much in my time there. My studies have certainly not ended there, I am always doing more short courses, reading and researching more, the human body is amazing, complicated and very interesting.
At home I am a proud Mum to 2 teenagers, a wife and a dog mum. I love spending time with my family, going to the beach, riding dirt bikes, camping, fishing or just chilling at home with a good movie or Netflix series.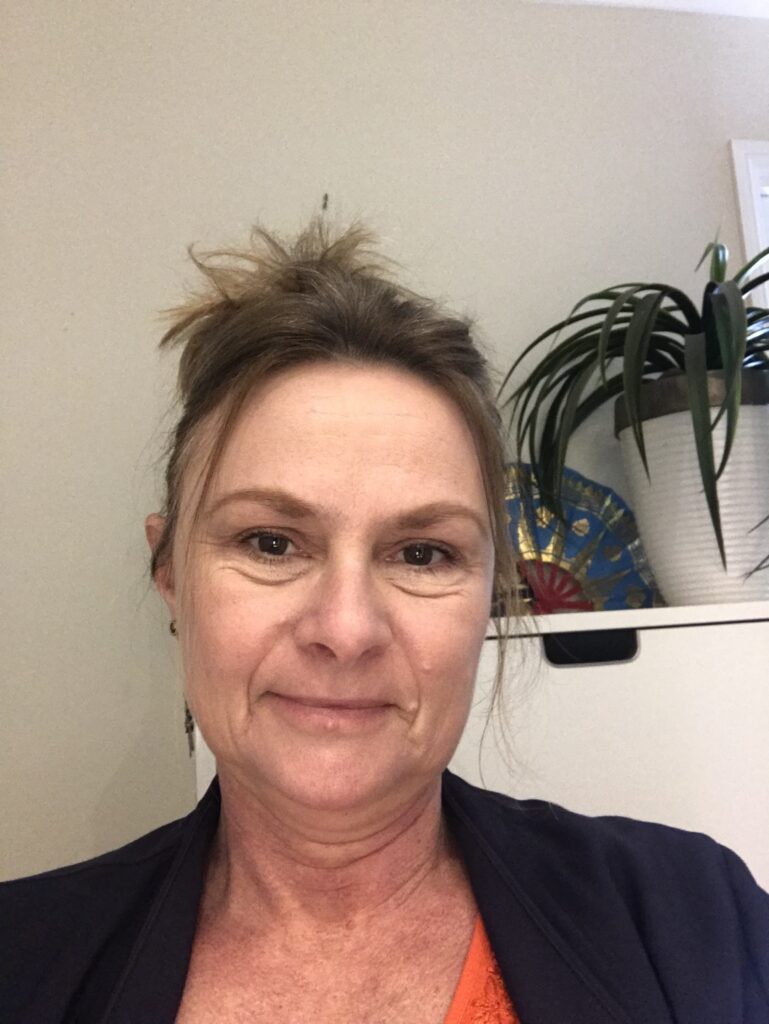 Dr Wendy Ryan – BHSc (Acu)- Doctor of Chinese Medicine
Hi, my name is Wendy Ryan and I am an Acupuncturist at North Lakes Chiropractic. I am fortunate to be working in the field of Traditional Chinese Medicine, a modality that dates back over 3000 years and is rich in knowledge and practice of natural medicine. Graduating from The Endeavour College of Natural Health with a Bachelor of Health Science (ACU) my extended studies involved learning the practices of Dr Tan, Master Tung, Japanese Acupuncture, Zhu's Scalp Acupuncture and United Acupuncture Theory. My endless study of various acupuncture styles allows me to provide a customised treatment approach for each client and help them on the road to health and recovery. Acupuncture is not just for backs and necks, its application is vast and frequently sought for chronic and complicated issues, women's health, fertility, sinus & allergies plus much much more.
Whatever your ailment, acupuncture is always an option.
Chinese Medicine encompasses more than just acupuncture and depending on the presentation of symptoms, may include moxibustion (moxa), guasha, cupping, herbs, herbal liniments/creams, bloodletting, and e-stimulation. Non-needle therapeutic options are also available and effective.
In my downtime, I love just chilling with my family and dogs, but I'm also a keen adrenalin junkie taking up kiteboarding 5yrs ago. You're never too old to give anything a go and besides there's always acupuncture to help with any injuries and ailments that sometimes come with the territory!
Try acupuncture – you might just be pleasantly surprised.