YOUR CHIROPRACTIC TEAM AT NORTH LAKES
DR CADE SUTHERLAND (B.CHIRO.SC, MASTERS CHIRO)
DOCTOR OF CHIROPRACTIC / NORTH LAKES CHIROPRACTIC OWNER
My name is Cade Sutherland and I am the owner of North Lakes Chiropractic. Chiropractic has been a deep interest and passion of mine since I was first exposed to it as a child. The immediate benefits I felt from a a spinal adjustment left me knowing that this art was something I wanted to learn and share with others, assisting them to live better, healthier lives.
I graduated from the Macquarie University in 2004 with a Masters in Chiropractic, and was humbled to receive the prestigeous Chiropractic Association Of Australia National Graduate of the Year Award, as well as the Vice Chancellor's Award for Academic Skills and Leadership. Soon after graduating, I traveled to the UK, opening my own practices and treating a range of different conditions and people. After some years in Scotland, I took my knowledge, experience (and my beautiful Scottish wife) back to Australia to continue spreading the benefits of Chiropractic.
The results that I have seen in my career motivate and inspire me to educate anyone that suffers with pain and discomfort about the invaluable assistance that Chiropractic can offer them. Long-term results and resolution is what I am interested in for my patients, and seeing their lives improve due to this holistic approach makes me truly content.
Chiropractic is for everyone, young and old, and I take it upon myself to work with several different techniques to work with your body and your needs, so that you can feel your best. I spend a lot of time creating treatment plans for each and every patient, assisting them with postural exercises and monitoring so that they can strengthen and tone the right muscles to maintain beautiful posture and reduce pain. This means my patients understand causative factors to their pain, which I think is very important in long term pain management.
I am so delighted to be able to offer my skills to you, and I look forward to seeing you at North Lakes Chiropractic.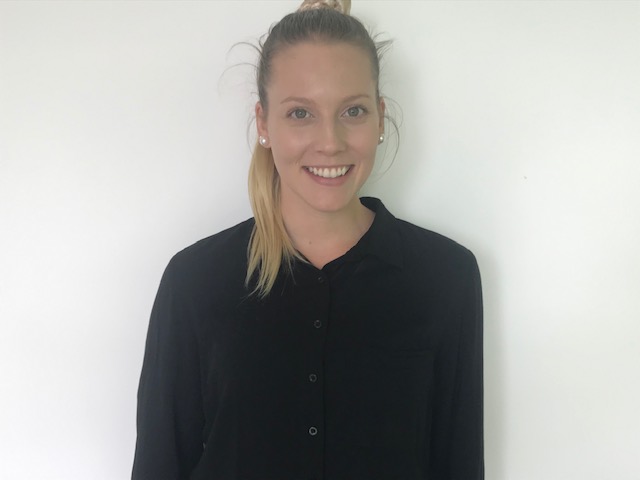 Dr Maddilyn Brown (CHIROPRACTOR)- Associate Chiropractor
CHIROPRACTOR
Hi! I'm Dr Maddilyn Brown and I love being a Chiropractor here at North Lakes Chiropractic.
Chiropractic has been a passionate focus of mine for the past 10 years.
My journey started at the age of 13 as an elite gymnast. Chiropractic assisted me throughout my sporting career and the injuries associated with full time sport. I fell in love with chiropractic and its philosophies from day 1, in which my chiropractor noticed and encouraged me to pursue a career in chiropractic. I immediately began my chiropractic studies at the young age of 17,completing my Bachelors and Masters of Chiropractic Sciences in Mackay 5 years later.
Mackay was my hometown and also where I studied at Central Queensland University.
Brisbane is now my home where I enjoy a healthy lifestyle, full of adventures and trying new,diverse foods. I enjoy learning and advancing my knowledge- particularly when it comes to the human body!
I believe chiropractic is for everyone- young and old, and to those who fall in between. Iincorporate a variety of techniques, so that I can treat each patient individually and
personalise their care to reach individual needs and goals. Seeing my patients blossom andimprove under my care is what fuels my fire to continue practicing my passion for holistic health.
Postural exercises, soft tissue and rehabilitation are just a few methods I incorporate
into my technique alongside chiropractic adjustments to reduce inflammation, tackle
musculoskeletal pain, improve posture and to promote optimal function.