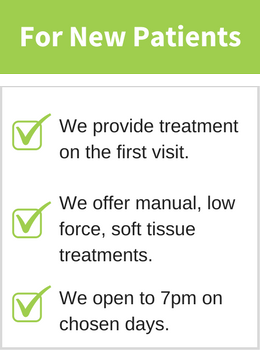 Why people choose North Lakes Chiropractic?
Our North Lakes Chiropractors consult a diverse array of clientele, mainly due to our ability to work with people from all walks of life, age and stages of health.
Whether you suffer from a chronic degenerative disease, are seeking acute relief from a recent injury, or wanting to attain consistent spinal care our North Lakes Chiropractors are here to assist you.
Our North Lakes Chiropractors place an emphasis on soft tissue manipulation and relaxation prior to each adjustment. All our Chiropractors are competent in both Manual and Low-Force Chiropractic treatment.
North Lakes Chiropractic provides:
Private consultation rooms.
Convenient location to North Brisbane (North Lakes, Mango Hill, Redcliffe, Rothbury, Deception Bay)
The most updated digital postural analysis
Monitoring and progress examinations to ensure we are getting satisfactory improvements
Manual manipulation techniques designed around your body and needs
Rehabilitative exercise programs tailored for you
Friendly and professional service
We see extensive results in our clinic and would love to share our unique services with you.